VISIT OF A GROUP OF STUDENTS FROM THE JOSEFINA ALDECOA HIGH SCHOOL IN ALCORCÓN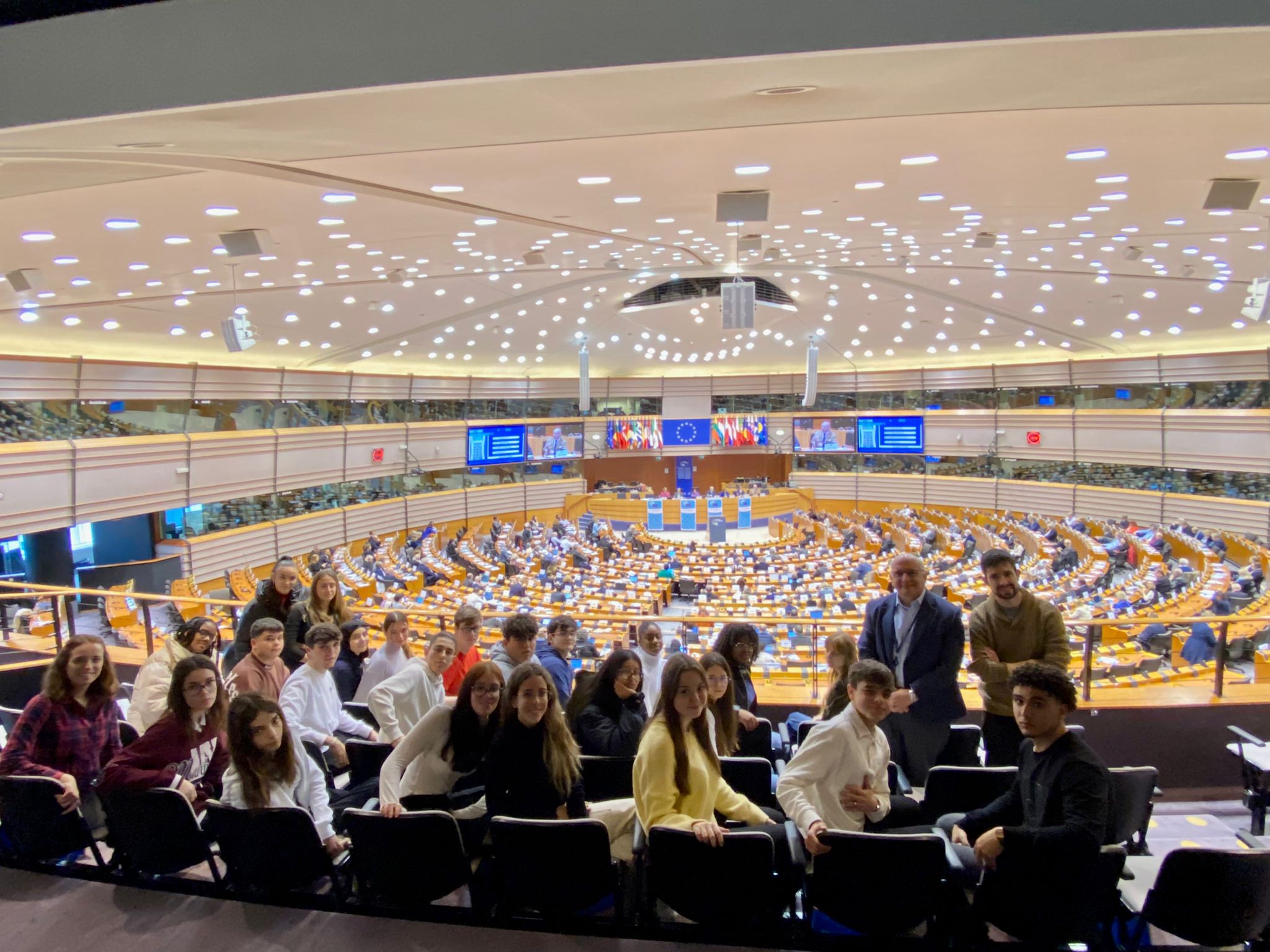 On March 23rd, MEP Javier Zarzalejos received in the European Parliament a group of students from IES Josefina Aldecoa of Alcorcón.
The MEP began the talk by briefly explaining to the students the history of the creation of the European Union. He explained the foundations of the Union from the Treaty establishing the European Coal and Steel Community (ECSC), a common agricultural policy and greater economic integration that allowed for improved investment and innovation, especially after the introduction of the euro. Zarzalejos also stressed the importance of the Union for peace and democracy in Europe, pointing out that not all European states were democratic before the establishment of the European Union.
On the other hand, the MEP encouraged the students to take an interest in Europe, and emphasized the responsibility of the new generations to preserve the achievements of the European Union, as well as to make the right decisions for it to prosper. He also stressed that in Europe we need talent, hard work and dedication.
Finally, the MEP insisted that 60% of the laws that are applied in Spain come from the European Union, so that what is approved at the Community level has a direct impact on our lives, such as migration and asylum policies, or regulations in the digital and environmental fields, among others.
Zarzalejos concluded by underlining the great success story that is the European Union, and emphasizing the generational responsibility of young people as European citizens.