VISIT OF A GROUP OF STUDENTS FROM THE UNIVERSITY OF CADIZ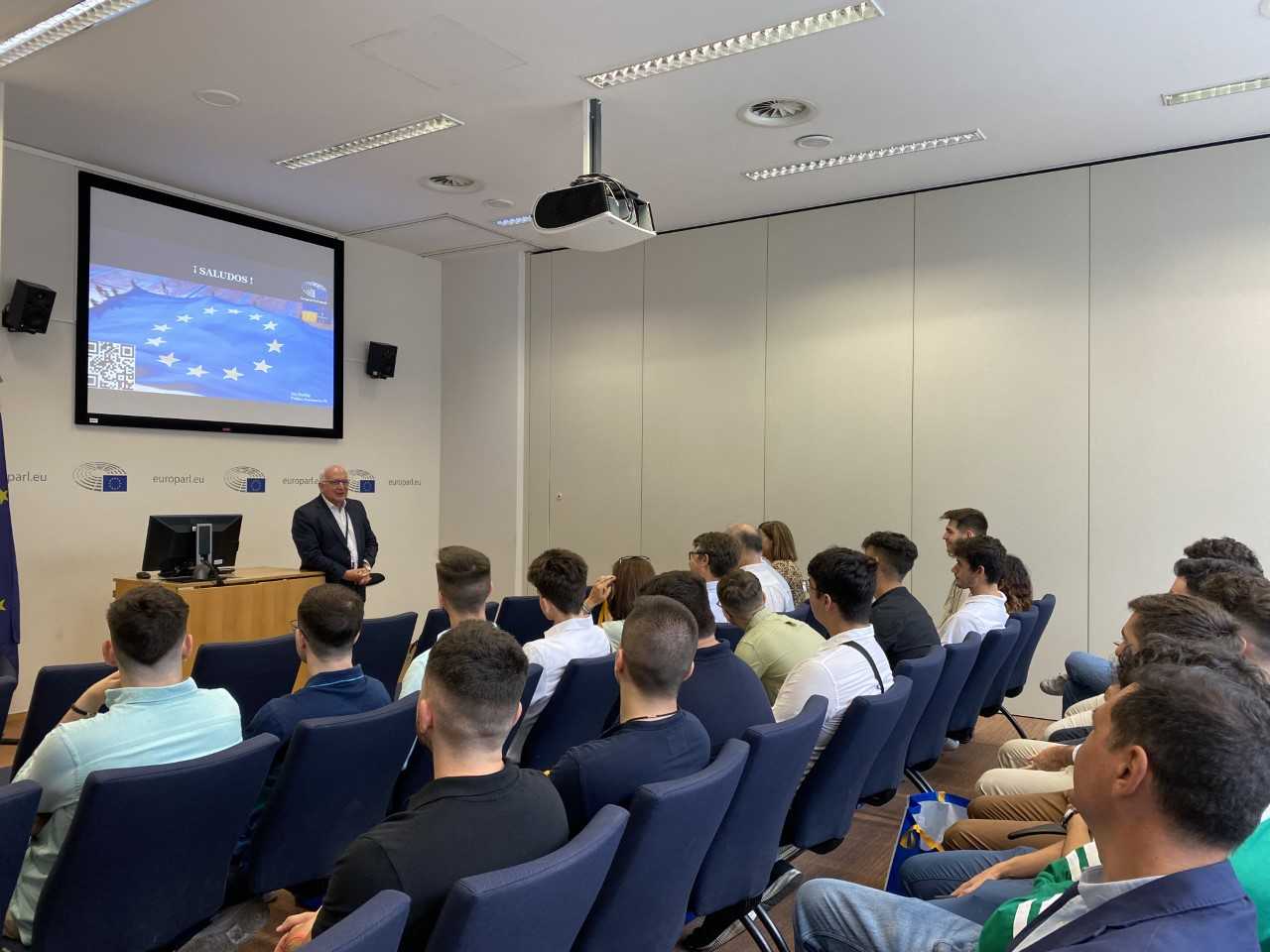 Last Thursday, June 30, MEP Javier Zarzalejos received in the European Parliament a group of students from different engineering courses of the School of Engineering of the University of Cadiz.
The MEP began the talk by highlighting the current return to the origins of the European Union, as we face certain challenges that we thought we had overcome in the past. Next, Javier Zarzalejos explained the interests and desires that drove the founding fathers when they began the process of founding the European Union.
In the first place, Zarzalejos pointed out that the European Coal and Steel Community was born with the aim of avoiding the confrontation of a Europe that could be destroyed. The second major objective, he said, was to guarantee prosperity, so that the Union could face future crises. Thirdly, the MEP pointed to food autonomy as another of the Union's major objectives. In particular, he pointed to the development of the CAP, which has protected European agricultural production since its inception.
In the same way that the process of European integration was born with specific objectives, the current European Union presents certain challenges that must be faced. In the first place, Zarzalejos pointed to healthcare as an area of progress for the Union. Secondly, the MEP highlighted the challenge of the digital agenda, Zarzalejos highlighted the recent approval of the IA Act, and the recent progress in the negotiations of the European Health Data Space.
In addition, the MEP insisted that 60% of the law applied in Spain comes from the European Union, pointing out that what is approved at the EU level has a direct impact on our daily lives. For this very reason, "we must take our parliamentary responsibility very seriously," Javier Zarzalejos stressed. "It is a very noble mission of which we are very proud and of which we try to live up to", explained the Popular MEP.
Zarzalejos concluded by encouraging the students to consider the European Union as part of their professional prospects, bearing in mind that "for Spain, the European Union is its natural sphere of development".